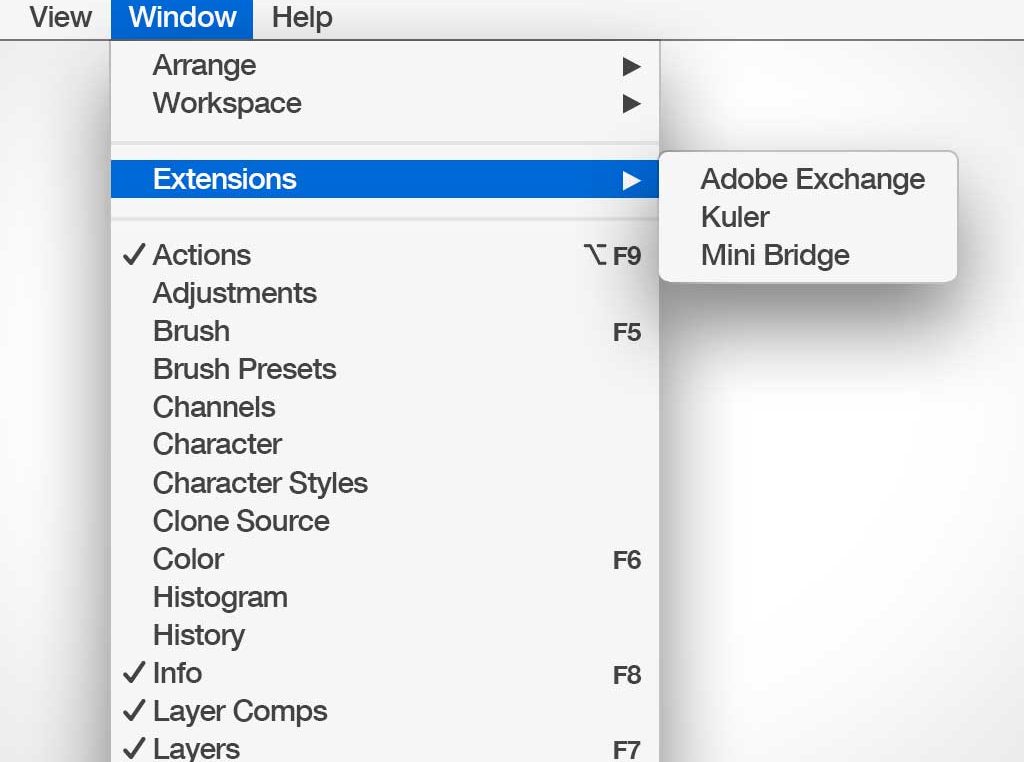 PSDCovers Has Disappeared From The Photoshop Extensions Menu
Summary
When I go to the Window > Extensions menu in Photoshop, PSDCovers is not there.
Why did this happen?
The only time PSDCovers disappears from your Photoshop Window > Extensions Menu is during a product upgrade cycle. For example, if you were running Photoshop CC 2017 and upgraded to Photoshop CC 2018 then there is a small chance that our plugin has disappeared from the Extensions menu. However, please note that this behaviour is highly inconsistent between Creative Cloud members and randomly affects any plugin, not just PSDCovers.
Solution
Reinstalling the PSDCovers panel is currently the only way around this issue.
Reinstall PSDCovers
If PSDCovers is in your list of installed plugins, click "Remove" to uninstall PSDCovers.
Return to our CC installation walkthrough and start again.