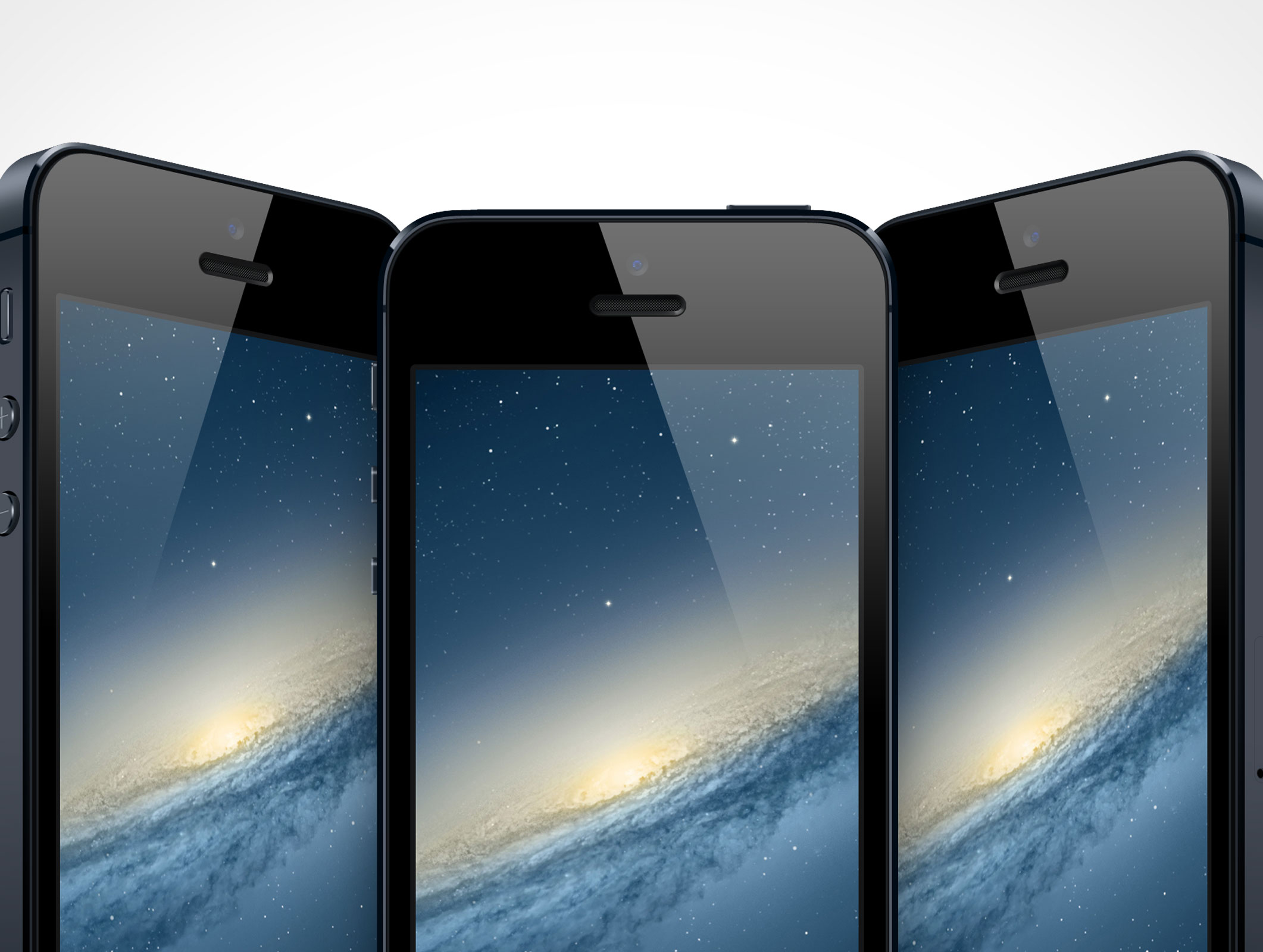 Free iPhone 5 PSD Mockup Cover Action Templates
Our iPhone 5 Cover Actions are a faithful recreation of Apple's newest Retina display iPhone. These Action will render your 2D artwork, UI/UX workflow designs or wireframes onto a hi-resolution 300DPI glossy 3D product shot that you can freely place into your website, office presentation or marketing campaign.
Each Action is approximately 300KB in size, but don't let this small digital footprint fool you. Each Action in this set will give you a fully layered PSD file @ 300DPI and a resolution of 1150×1860.
Allow us to render your mobile app and impress your clients, we have all the popular angles for the new iPhone 5 so we guarantee that your product will look consistent across all angles and positions. Nothing is more important than making sure your app looks as perfect as possible—first impressions matter!
Our Cover Action mockups include black and white colours. Each rendered 3D result consists of multiple editable layers for you to customize as you see fit.
All iPhones are rendered at the same resolution allowing you to create unique compositions and layouts. We also have Thunderbolt displays, iPads, Retina MacBook Pros, iPhone 4-4S and 5 and lots more for you to sell your apps!