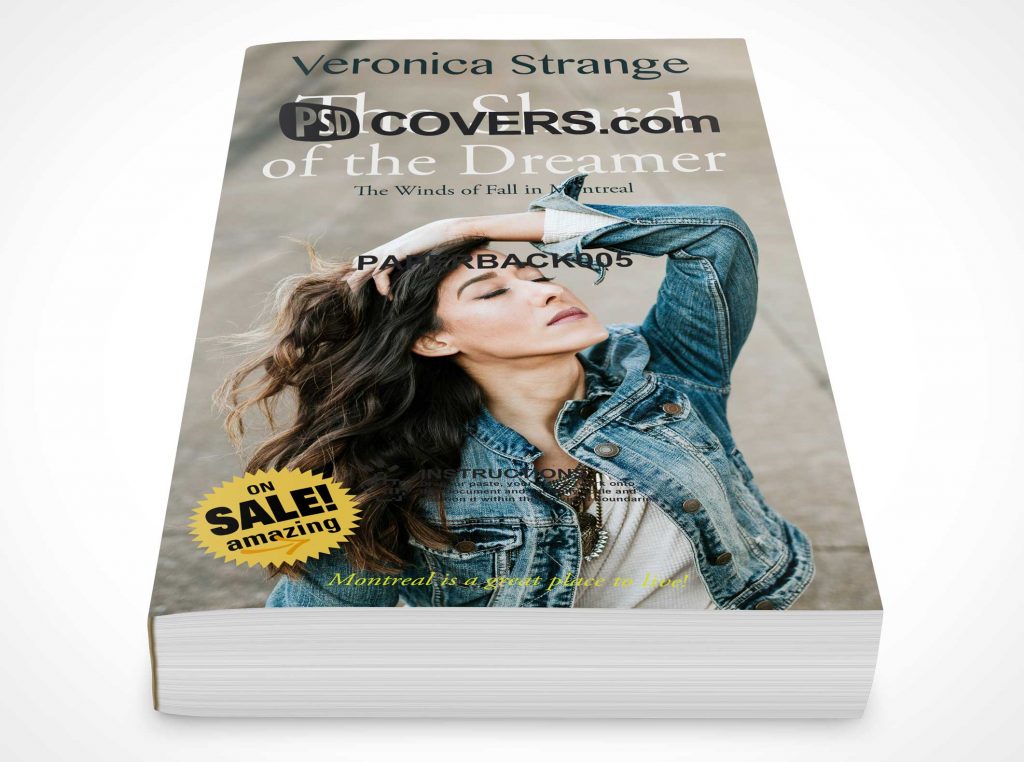 PSDCovers Watermarking Appears Over Final Mockup Render
Summary
I see PSDCovers watermarking elements rendered over my final mockup.
Why am I seeing this?
The reason you are seeing PSDCovers elements over your own artwork is due to incorrect content placement in the Layers panel.
Please note that PSDCovers does not watermark mockup renders for Free or Premium users.
Solution
When placing your artwork into the template rendered by PSDCovers it is important to note that your own artwork needs to be placed on layers above the PSDCovers template layers…
Wrong method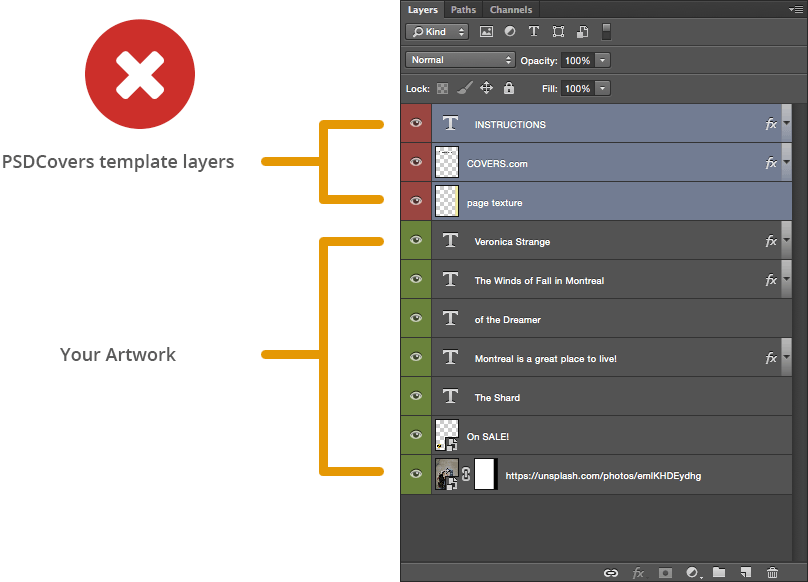 Correct method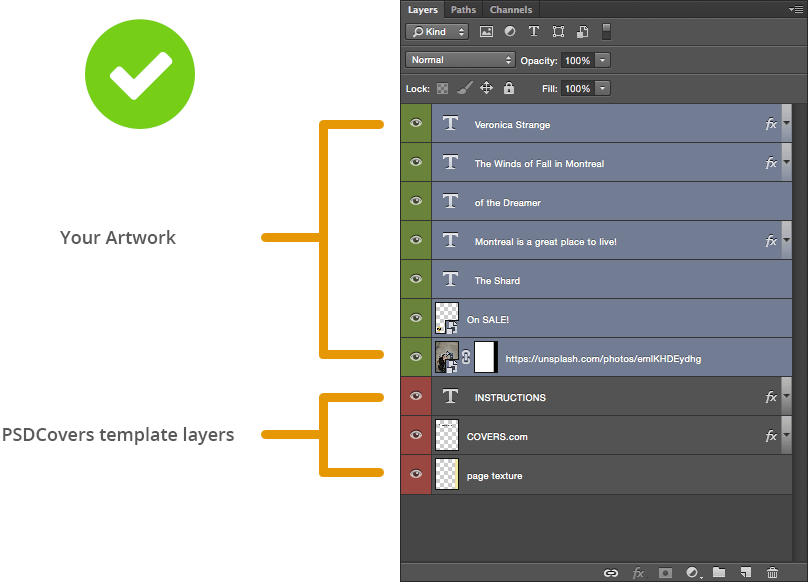 In remote cases where your own artwork does not fully cover our template layers it is generally safe to delete the PSDCovers template layers. However, do not simply hide layers or this will lead to further errors.