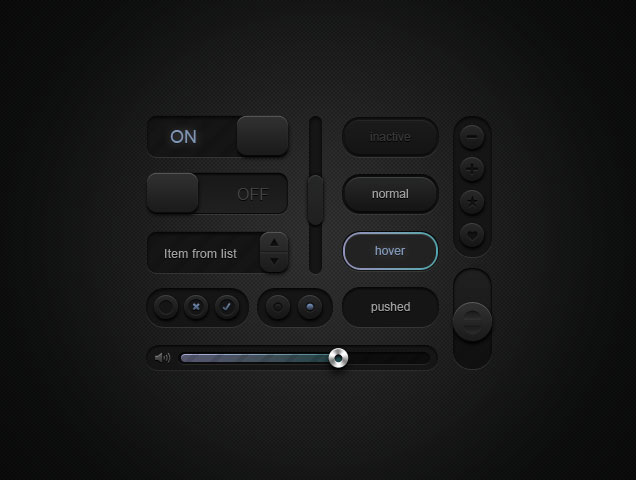 26 Dark Free PSD UI Mockup Interface Kits (PSD)
A collection of Dark GUI Interface Kits for desktop, mobile and web designs. These kits have been quite popular as freebies across multiple sources, this is a collection of the darker sets which I like to test with our iPhone and iPad Cover Actions.
Some of these kits have basic GUI elements such as buttons, sliders, radio buttons and checkboxes. Please read the usage rules for whichever set you decide to use, they are free, but some are not commercial.