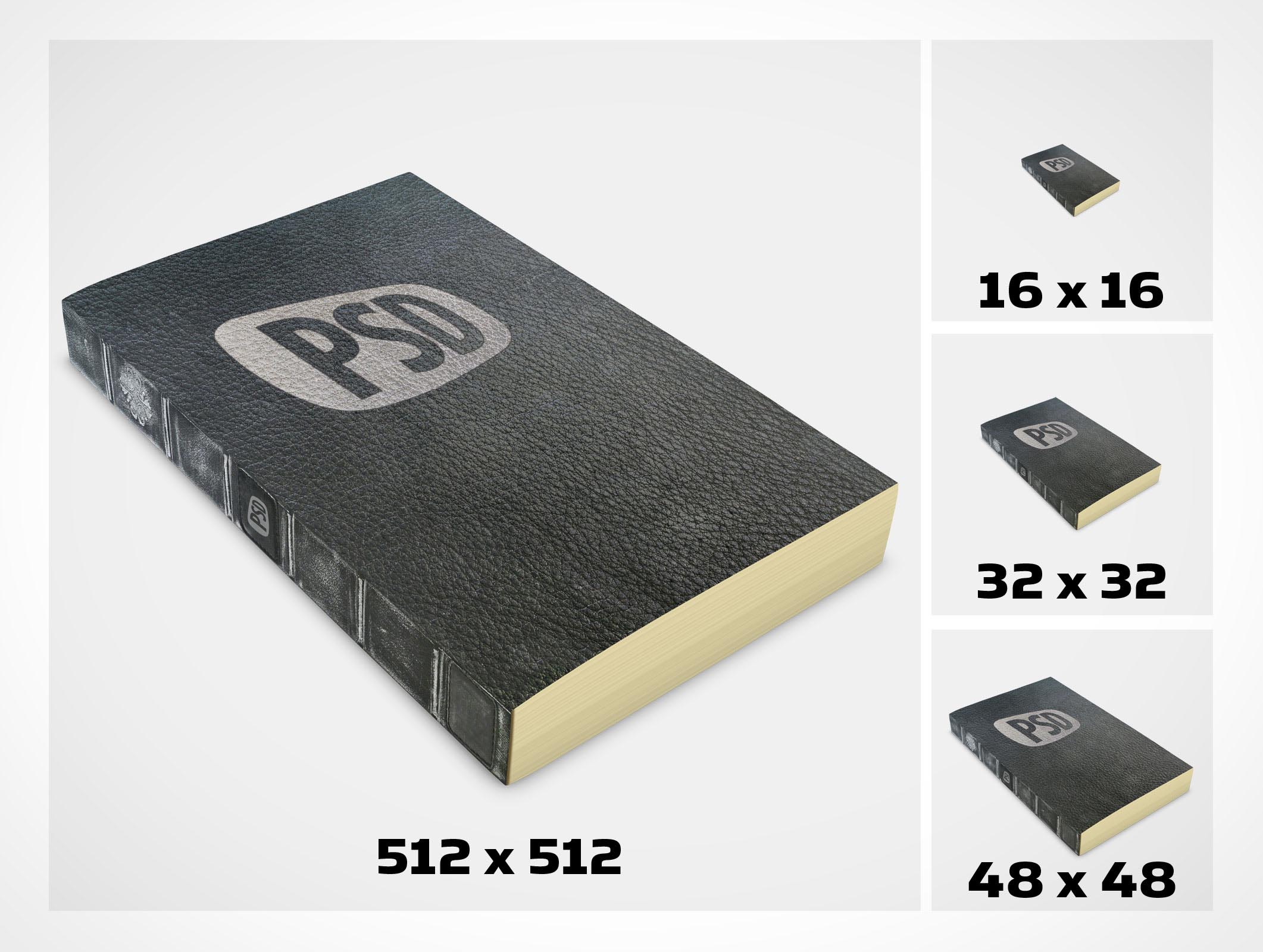 Icons For Anything
Icons are a heavily sought out resource by many designers and developers. The usefulness of icons in design to convey meaning or communicate concepts and workflows has been known to interaction developers for decades. Cavemen used heuristics long before programmers for the exact same purpose — recognition of an event through an image is much more powerful than using recall alone (ie, having to read a word and going through all the possible meanings of that word and apply them to the specific task at hand).

So how can Actions on this site provide fresh high-quality free icons for use on the desktop or in your web designs? Easy. If you have a 2D design then all you need is to pair it up with an Action that fits your needs. After rendering the photo realistic Action, your 2D design will now be a glossy 3D image that can be scaled down the to required sizes for use as an icon, preview or thumbnail.
The Action used as an icon example in the featured image can be found here: PAPERBACK009
The main purpose of this site is to, over time, provide a large collection of free Adobe Photoshop Actions. These actions are designed to recreate photo-realistic product shots of objects which we photograph internally. The photographs are necessary in order to avoid infringing on someone else's work, but mostly we take our own photos because we need multiple angles for each object in order to create several Actions per object. Having multiple angles allows you to combine them into interesting compositions and increases creativity, also, the chances that another designer will create the exact same layout at yours with the exact same number of objects is quite remote.
Having said that, the Actions can also be used to create icons quite effectively simply by scaling them down to the required size. Anything from 16 x 16 to large 512 x 512 Apple OS X or Windows previews is possible.
All the PSD cover actions on this site are freebies and can be used in commercial projects.