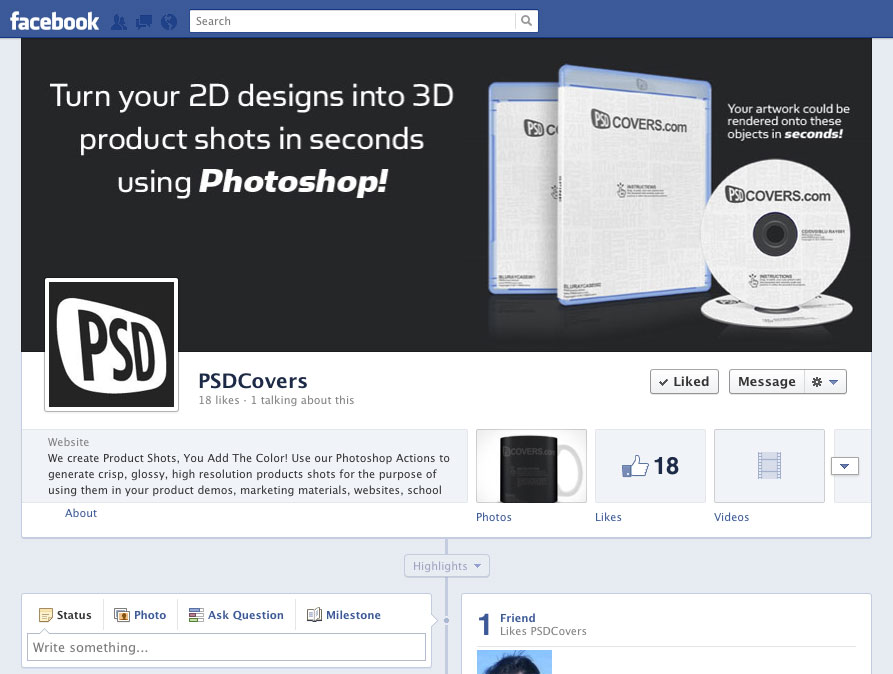 Free Facebook Timeline PSD Cover Templates for download
Looking for a PSD Cover Templates to test your own Facebook Timeline profile designs with? You can use ours. Our PSD Cover comes prepared with masks so you can start pasting your designs and sampling layouts quickly.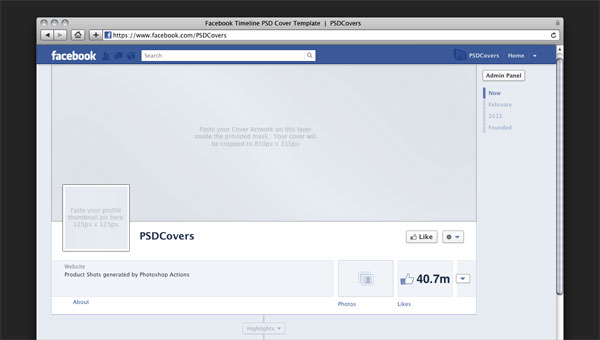 Download our Free Facebook Timeline PSD Template for your Brand Page:
For design inspiration we looked at 20 branded designs already in use on Facebook. Have a look at this post from last week for details.