IPADMINI005
Download Action
About This PSD Mock-Up
IPADMINI005 is the new white iPad mini from Apple. This PSD Mockup Action will render your design on a white iPad mini rotated at a 45° angle to the left with the mute and volume buttons visible. A great resource for designers and app developers who need their work presented on a glossy 3D rendering for marketing materials.
Specs And Samples
File Format:
PSD Action
Type:
PSD, Graphics, Covers, Actions
Resolution:
2400x3500 | 300DPI
Length:
7.2mm
Width:
13.7mm
Height:
200mm
Weight:
308
Filesize:
21.46 kB
Author:
+PSDCovers
License
Read previous post: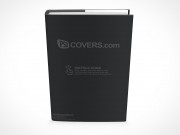 HARDCOVER012 is a hardback novel with a printed sleeve. This PSD Mockup renders the book standing up but could be...
Close